Online comedy club for showcasing funny people and things in UK. Read latest comedy news views and review articles and watch comedy videostreaming trending online. Book comedy gig tickets online.
Subscribe to CheeringupInfo Comedy Club for free alerts and bulletins on comedy in UK
Promote market and showcase your comedy on CheeringupInfo for 12 months
CheeringupInfo Comedy Club Live Online
Find out more about upcoming Comedy Night For Free Online events to tune into online.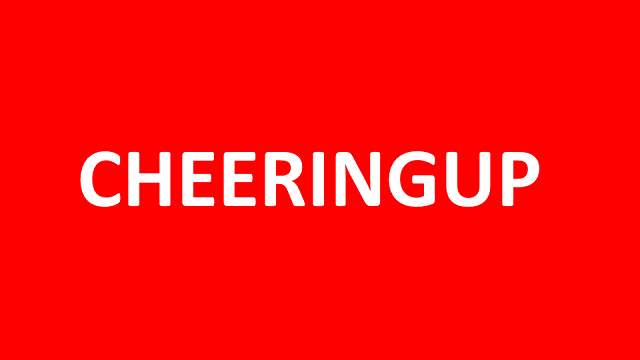 We are offering free live stand up comedy entertainment online to your phone mobile device pc or TV.
Free live and on demand comedy stand up on cheeringup.info
| STAND UP OPEN MIC SPOTS | short comedy sets | full stand up routines |
| --- | --- | --- |
| SPONSOR YOUR FAVOURITE COMEDIAN | ASK 4 AN ENCORE LIVE | START YOUR STAND-UP CAREER |
Give as a Gift Unlimited availability with your internet access
Summary of CheeringupInfo Comedy Club Online Offering
Watch live and on demand stand up comedy online on your mobile device pc or TV for free
Enjoy the latest professional standup comics or amateur wannabe professional comics perform free online
Use your mobile device pc or TV to tune in when you want to at no cost to you
Subscribe to CheeringupInfo for free for email alerts to upcoming up and coming comics online comedy gigs
Recommend your favourite comedy club performance to entertain your mates
Find the nearest upcoming CheeringupInfo Comedy Club Tour performance near you
Have more fun online! Live a happier life!
CheeringupInfo Comedy Club Terms and Conditions
Entry to CheeringupInfo online comedy club : Free to subscribers to CheeringupInfo only
Only CheeringupInfo Comedy Club Members can view comic performances online for free.
Must be aged 18 or over due to potential stand up content or material.
Entry to CheeringupInfo online comedy club gigs is subject to availability.
CheeringupInfo Comedy Club online events are filled on a first come first served basis.
CheeringupInfo Comedy Club Members who book into a gig but don't tune in will only be allowed access to future comedy gigs if there is space – other more reliable members will take preference.
If you wish to see standup comics in the flesh you will receive 50 percent discounts to live comedy gigs if you are a member of CheeringupInfo comedy club subject to availability.
Read articles and watch videostream trending on CheeringupInfo
.
#CheeringupInfo #CheeringupTV #ComedyClub #ComedyOnline #ComedyNews #ComedyReview #ComedyMagazine #ComedyUK